A FUN TASTEFUL WAY TO EXPLORE JÖNKÖPING CITY!
'We believe that sharing good food can bring happiness and that one of the best ways to understand another culture is to eat it's food. Especially if it is presented by a local resident.
Your host for the evening will show you his/her favourite restaurants where you will be served appetizers and drinks combined with visits to some very special places that you may not have discovered on your own. Between stops, your host will share anecdotes and enlightening stories.
-Come join us in the fun!


Language: English & Swedish (in addition we offer German or Hungarian)

Meeting place: Reception at the Elite Stora Hotellet, Jönköping

Start time: 18:00 (6 PM) (Advanced bookings only accepted)

Duration of tour: 3 hours (times can change)

Restaurants: 3-4 (possibly more)

Special visits: 1-2 (possibly more)

Age: Adults ONLY

Attention! Beverages included: Wine, Beer or Alcohol-free

Surprise gift: Yes :)
Just the right amount of historical anecdotes/stories.
You are the only one missing !!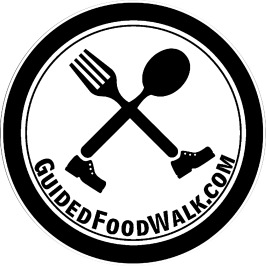 A really really good time !
As long as you are an adult it doesn't matter if you are old or young at heart !

All you know is the meeting point and the rest will be an exciting surprising experience along the way.

If it tastes delicious and is fun then it has to be enjoyable !